Bucks County Total Lawn Renovation
Evergreen LMI offers a variety of services to rejuvenate or renovate your lawn. Besides our outstanding turf fertilization program, we also offer total lawn renovation. This process starts with a soil test to determine p.h. and soil needs. Following soil testing, a non-selective is sprayed on the entire lawn killing all vegetation. The property is then aerated, and amendments are added if needed. The area is then fertilized and slit seeded in two directions ensuring proper coverage.
For clients that would like immediate results, without having to wait for seed germination, we offer sod installation. Sod Installation creates an "instant" mature lawn with out the wait. Sod Installation can be done at anytime of the year. This is an excellent way to instantly transform the appearance of your landscape.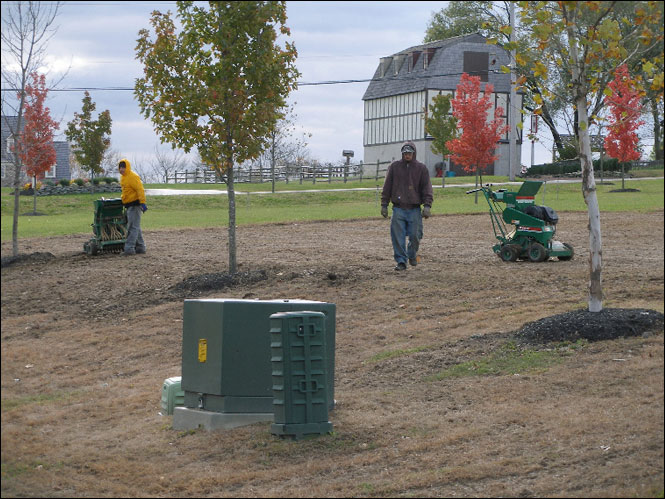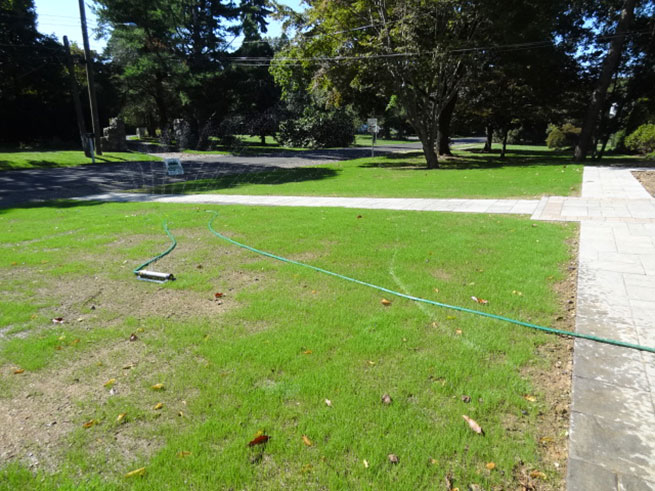 Commercial & Residential
Bucks County Lawn & Turf Renovation